The Dead Weather: una cacería de hienas
Por
Andrea Baquero
• Jul 19th, 2009 • Categoria:
CDCblog
,
Pa'l centro y Pa' dentro
El viernes pasado estuve en el concierto de "The Dead Weather", la nueva banda de Jack White (White Stripes y The raconteurs) que nació después de un jam session con la cantante Alison Mosshart (The Kills), el guitarrista Dean Fertita (Queens of the Stone Age), y el bajista Jack Lawrence (The Raconteurs and The Greenhornes).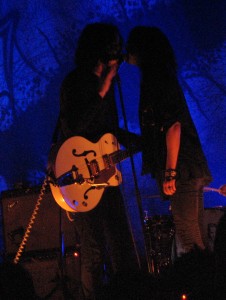 Aparte del nivel y el exquisito gusto musical, la energía de la banda estuvo apretada y fuerte, por no decir agresiva. El dominio exacto de los puntos climáticos demostró la experiencia de cada uno de los músicos que se rotaron los instrumentos como si fueran un cigarrillo. Su energía y presencia en escena me hizo sentir que la banda era una manada de hienas listas para cazar.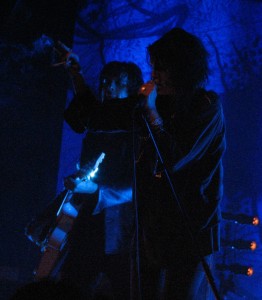 Se movían en grupo todo el tiempo, tocando cada nota como si fuera la única, lo que hizo que su sonido blues-punk-rock sonara perfectamente ensamblado sin que ninguno de los integrantes fuera más importante que otro y sin ánimos de sobresalir, con lo que crearon una cacería perfecta para agarrar al público, su presa indefensa.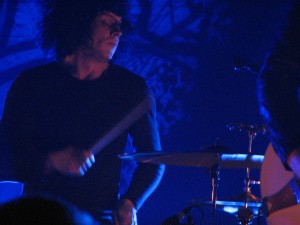 Les dejo algunas fotos. Les recomiendo que le sigan el rastro a esta banda porque estoy de acuerdo con lo que dijo el crítico Chris Schulz, Esta es la mejor banda de White desde los Stripes.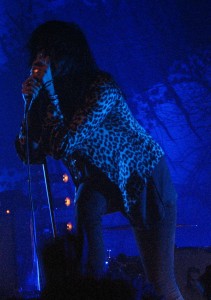 Andrea Baquero es pianista / periodista.
Escriba a este autor | Todas las entradas por Andrea Baquero