CDCmixtape: ¡Lo Mejor de Noviembre 2012!
Por
Carlos Ardila
• Dec 7th, 2012 • Categoria:
CDCmixtapes
,
MP3 Legales y Gratuitos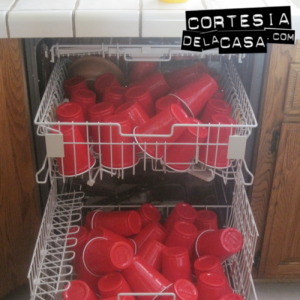 Este es el último mixtape de lo mejor del mes que publicaremos este año. Sí, yo sé… pero al menos está carnudo así que podrán sacarle bastante jugo durante el par de meses que se vienen. Y además en un par de semanas colgaremos el mixtape bailable.
En esta oportunidad tenemos entre las favoritas del mes a Young Rival, The Zolas, Dude York, TV Torso, ELIM BOLT y Little Green Cars. Y Guards, por supuesto. También hay nuevas de Lord Huron, Widowspeak, The Bonnevilles, Indian Wars y Elin Ruth. Y como si esto fuera poco también hay clásicos de Johnny Thunder y Alex Chilton (con cover de los Stones).
Esperamos disfruten y sigan atentos a las cosas que tradicionalmente colgamos en Cortesía de la Casa por esta época.
Click derecho y "Guardar Como" sobre el enlace:
Descargar .zip: Mixtape Noviembre 2012
Audio clip: Adobe Flash Player (version 9 or above) is required to play this audio clip. Download the latest version here. You also need to have JavaScript enabled in your browser.
Y por si no se aguantan mes y pico, por aquí encuentran el resto de los mixtapes. Con moderación, por favor.
Listado de canciones:
01 Dude York – The Lake
02 Young Rival – Black Is Good
03 Lord Huron – She Lit a Fire
04 The Zolas – Knot in My Heart
05 Widowspeak – Ballad of the Golden Hour
06 Guards – Coming True
07 Elin Ruth – Bang
08 The Bonnevilles – Son Of Reverbio
09 Johnny Thunder – I'm Alive
10 Indian Wars – Already Home
11 Alex Chilton – Jumpin' Jack Flash
12 TV Torso – Clear Lake Strangler
13 ELIM BOLT – Farm Kid
14 Little Green Cars – The John Wayne

Carlos Ardila es un fraude. Ahi donde lo ven con su pipa y toda su parafernalia, el hombre no tiene ninguna autoridad musical. Es mas, al tipo ni siquiera le gusta la musica. Oigalo y lealo bajo su propio riesgo pues sus opiniones no corresponden a las de Cortesia de la Casa. http://twitter.com/carlosardila
Escriba a este autor | Todas las entradas por Carlos Ardila