CDCmixtape: ¡Lo Mejor de Abril y lo que va de Mayo 2013!
Por
Carlos Ardila
• May 21st, 2013 • Categoria:
CDCmixtapes
,
MP3 Legales y Gratuitos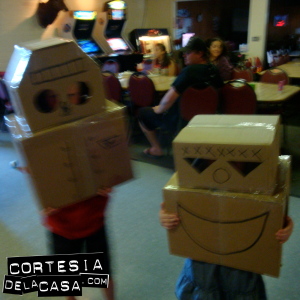 Hasta acá llega la costumbre de dejar acumular el mixtape. Bueno, en junio nos pasará igual pero hay razones detrás de eso.
Nada de qué preocuparse, pues el compilado de hoy trae varios de nuestros favoritos de las pasadas 6 semanas, como Mikal Cronin, Oh Sees, El Khatib, Girls Against Boys, Said The Whale, Mo Kenney y The Thermals.
Además tenemos nuevas de Typhoon y Kinski, y una edición diferente de la que escuchamos de The Orwells en la pasada emisión de El Horno.
Y otras.
La imagen es de Daft Pank. Hoy lanzaron álbum nuevo y nadie se enteró.
Click derecho y "Guardar Como" sobre el enlace:
Descargar .zip: Mixtape Abril / Mayo 2013
Audio clip: Adobe Flash Player (version 9 or above) is required to play this audio clip. Download the latest version here. You also need to have JavaScript enabled in your browser.
Y el resto de los mixtapes. Porque en Junio hay puentes festivos y esas vainas.
Listado de canciones:
01 Mikal Cronin – Am I Wrong
02 The Delphines – 20/20/20
03 Thee Oh Sees – I Come from the Mountain
04 The Orwells – Other Voices
05 Girls Against Boys – It's a Diamond Life
06 Kinski – Conflict Free Diamonds
07 Said The Whale – I Love You
08 Underground Lovers – Au Pair
09 SWIMM – Tisk Tisk
10 The Thermals – The Sunset
11 Hanni El Khatib – Can't Win 'Em All
12 Alice Boman – Waiting
13 Mo Kenney – Deja Vu
14 Typhoon – Dreams Of Cannibalism

Carlos Ardila es un fraude. Ahi donde lo ven con su pipa y toda su parafernalia, el hombre no tiene ninguna autoridad musical. Es mas, al tipo ni siquiera le gusta la musica. Oigalo y lealo bajo su propio riesgo pues sus opiniones no corresponden a las de Cortesia de la Casa. http://twitter.com/carlosardila
Escriba a este autor | Todas las entradas por Carlos Ardila