CDCpresenta: Lucrecia Dalt
Por
Fabián Vega
• Jan 3rd, 2011 • Categoria:
MP3 Legales y Gratuitos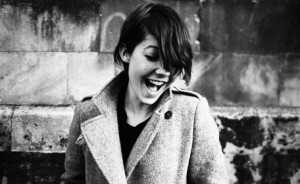 Lucrecia Dalt, también conocida como The Sound of Lucrecia, o sencillamente Lucrecia para algunos, es uno de los secretos mejor guardados de la música indie colombiana.
Después de sacar dos trabajos en el sello paisa Series Media, "Acerca" y "Like Being Home", Lucrecia se radica en Barcelona y lanza su disco "Congost" en 2009 en su propio sello Pruna. Desde entonces se ha convertido en aquella artista en el exilio que muchos queremos ver en vivo en su tierra natal.
Este 2011 cumpliremos ese antojo pues Lucrecia Dalt vuelve a Colombia para presentarse en el Festival Centro el 19 de enero y en un concierto más pequeño en el bar El Libertador el 20 del mismo mes.
De aquel disco "Congost" presentamos en Cortesía de la Casa (siendo cortesía de la misma Lucrecia) la canción "Ceniza".
Vaya a alguno de sus conciertos y lleve unos "gaitanes" extra y lleve también el disco, pues ella misma estará vendiéndolo.
Lucrecia Dalt en Myspace /Facebook /Twitter
Audio clip: Adobe Flash Player (version 9 or above) is required to play this audio clip. Download the latest version here. You also need to have JavaScript enabled in your browser.

Fabián Vega cree fielmente en que si usted quiere pan de hoy, tiene que venir mañana.
Escriba a este autor | Todas las entradas por Fabián Vega