Por
Carlos Ardila
• Categoria:
Extended Play
•
¡Haga un Comentario! »
Lo he dicho en otros momentos, pero creo que es cierto cuando afirmo que 2014 fue un gran año de música.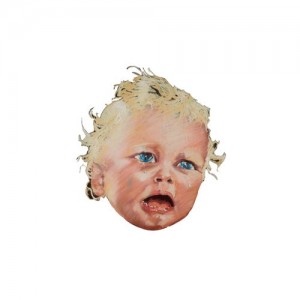 Sin extenderme mucho y para mayor ilustración voy a botar algunos datos. Durante los 12 meses del año destaqué de forma directa o indirecta 2173 álbumes en Deezer. Por supuesto, esto palidece frente al ritmo de ingesta de álbumes a la plataforma, que equivale a casi cuatro veces la suma que escuché, pero cada semana.
2173 álbumes destacados de los ~450.000 montados a Deezer durante 2014. No suena muy alentador. Pero cuando en años anteriores me vi a gatas para conseguir 100, o 50, o siquiera 20 álbumes decentes, en este 2014 el problema fue elegir.
Por esa razón decidí dividir en 4 secciones este post: mis 10 álbumes favoritos del año (como siempre), los 10 favoritos que les siguen a estos (porque ahí también hay cosas chéveres), 5 álbumes destacables y fuera de concurso (porque considero que son muy buenos, y además me gustan mucho), y finalmente los 10 álbumes mejor logrados de 2014 (y que por alguna razón no fueron incluídos en los otros 3 listados). Ah, sí… además metí en la misma cochada a los álbumes y a los EPs. Sacrilegio, yo sé.
Y si buscan mis canciones favoritas del año, esas andan en el especial de Lo Mejor de 2014 en El Horno. Para que bajen y compartan. Y por si quieren chismosear más, mis favoritas de 2013.
Mis álbumes (y EPs) favoritos de 2014:
10| Hookworms – The Hum
Estabamos acostumbrados a los impresionantes sonidos de Hookworms, pero nada nos habría preparado para el exquisito sonido de 'The Hum'. Siempre trato de destacar un álbum para conducir en carretera, y este es el que nos trajo 2014.
9| Run The Jewels – Run The Jewels 2
Tenemos mucha fe en el hip-hop. Demasiada, dirían algunos. Y el segundo álbum del dúo Run The Jewels no hace mucho para disuadir nuestras testarudas proyecciones. 2015 será año de hip-hop.
---