CDCmixtape: ¡Lo Mejor de Mayo 2012!
Por
Carlos Ardila
• Jun 8th, 2012 • Categoria:
CDCmixtapes
,
MP3 Legales y Gratuitos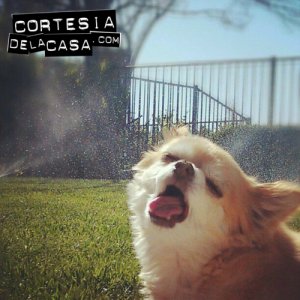 ¡Llegó la calor! Qué dicha tan macha. Para conmemorar tan extraordinario acontecimiento aquí traemos un mixtape con lo mejor del mes que acaba de pasar. Ok, siendo honestos lo hubieramos hecho con o sin sol. Pero es más chévere con sol.
De lo que pusimos en los podcasts durante mayo rescatamos a Coves, Pagiins, Mrs. Magician, Rah Rah, Eamon McGrath y el clásico de Harlem. Así que por ese lado tenemos pura gente reconocidísima.
Aunque también mostramos nuevas de Sea Of Bees, JEFF the Brotherhood y PUJOL en El Horno, acá nos damos el lujo de sorprender con más contenido novedoso, como para mantener fresco el asunto.
Y claro, hay más música regada por ahí de lo que publicamos durante el mes en el tumblr.
No siendo más los esperamos la próxima semana con una nueva emisión en vivo del podcast. Atentos al Twitter. Promete mucho, pero sabemos que suele incumplir.
Click derecho y "Guardar Como" sobre el enlace:
Descargar .zip: Mixtape Mayo 2012
Audio clip: Adobe Flash Player (version 9 or above) is required to play this audio clip. Download the latest version here. You also need to have JavaScript enabled in your browser.
Y por aquí hay más mixtapes, para que les saquen el jugo durante los próximos puentes festivos y se hagan odiar un poco más por sus familias y amigos.
Listado de canciones:
01 Blonds – Run
02 Coves – Here Comes The Light
03 Sea Of Bees – Broke
04 JEFF the Brotherhood – Mystic Portal II
05 Sonny and the Sunsets – I See the Void
06 Harlem – South of France
07 The Orwells – Feels Better To Fall
08 Mrs. Magician – There Is No God
09 Pagiins – What's the Point
10 PUJOL – Providence
11 Rah Rah – Little Poems
12 The Appleseed Collective – Mani
13 Pure Bathing Culture – Ivory Coast
14 Eamon McGrath – Instrument of My Release

Carlos Ardila es un fraude. Ahi donde lo ven con su pipa y toda su parafernalia, el hombre no tiene ninguna autoridad musical. Es mas, al tipo ni siquiera le gusta la musica. Oigalo y lealo bajo su propio riesgo pues sus opiniones no corresponden a las de Cortesia de la Casa. http://twitter.com/carlosardila
Escriba a este autor | Todas las entradas por Carlos Ardila